What is CSHT?
We are a group of occupational and physical therapists with a special interest in the rehabilitation of the upper extremity.
We are dedicated to the enhancement of upper extremity rehabilitation within Canada through the promotion of quality of care, education and information sharing.
---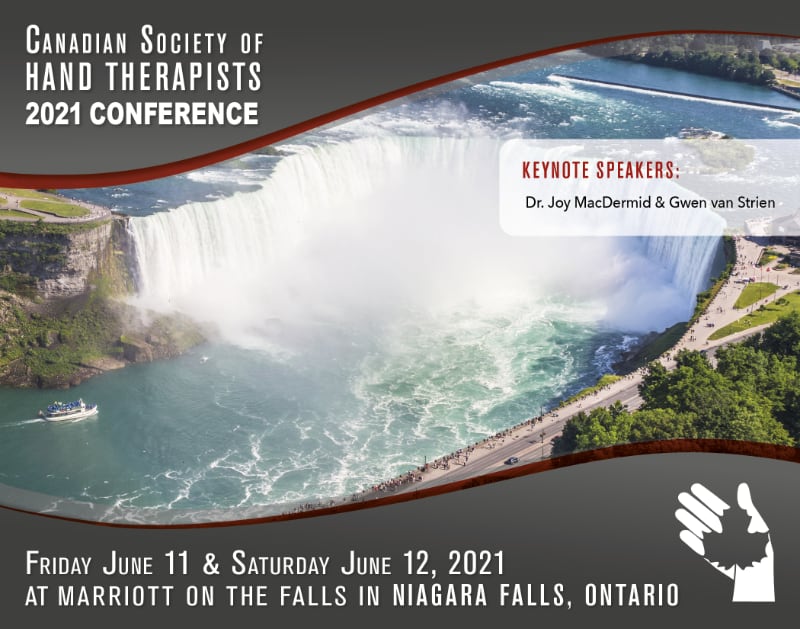 Save the Date! 2021 CSHT Conference.
June 11-12, 2021 in Niagara Falls
---
CSHT Webinar Series
Next Webinar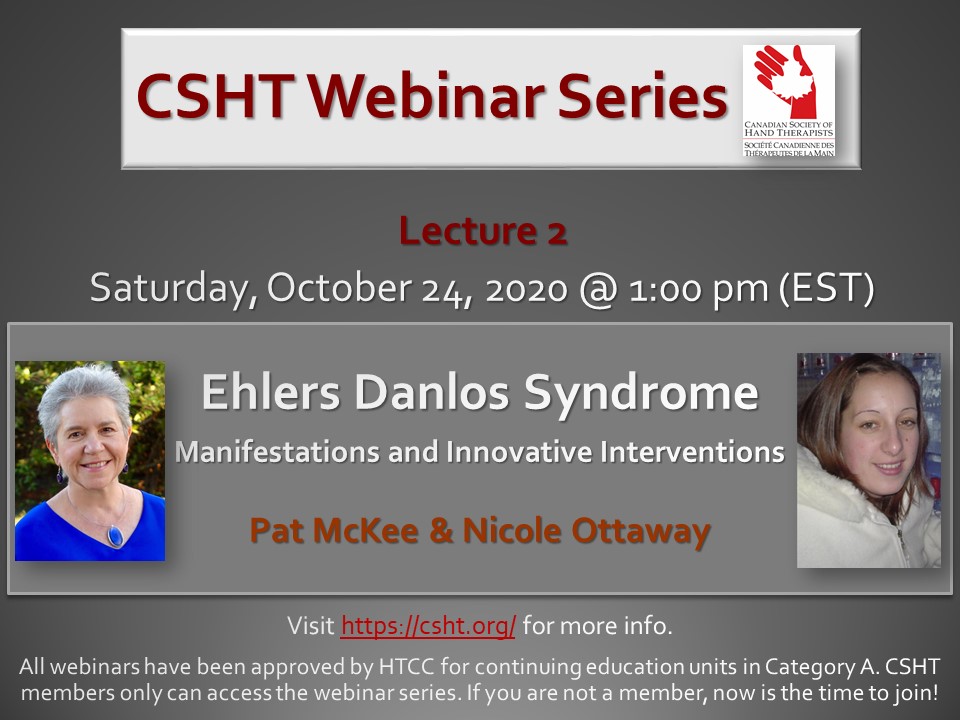 This series of webinars will be offered to CSHT members only. Webinars will be offered monthly and details regarding registration for each webinar will be sent in separate e-blasts to members and posted in the members only section of our website.
Length: 1 - 1.5 hours with 15 minutes of this time allocated for questions and discussion
Platform: Zoom Webinar
CEUs: Certificates will issued to registrants following the webinar.
Cost: $25 CDN per webinar through PayPal
Attendees: Webinars are being offered to CSHT members at this time. In order to attend, non- members must join for our low-cost membership rate of $75.
Dates and times: We have selected Tuesday or Thursday at 7.30pm, or Saturday at 1pm. These times were chosen to accommodate members from East to West coast.
Schedule
Speaker
Topic
Oct 24
1pm EST
60 mins
Pat McKee
Ehlers Danlos Syndrome – Manifestations and Innovative Interventions
Nov 28
1pm EST
60 mins
Juliana Larocerie
Updates on the Rehabilitation of Flexor Tendon Repairs: Minimizing secondary complications
Jan 19
7:30 pm EST
60 mins
Tara Packham
Reflections on Using Mirror Visual Feedback in Hand Therapy
Feb
TBA
60 mins
Joey Pipicelli
Therapeutic Management of Hand Fractures
Mar 6
1pm EST
90 mins
Shrikant Chinchalkar
Scapho-Lunate Ligament and Carpal Instability Rehabilitation
Read More
(Login Required)
---
Newsletter Sneak Peek
Spring 2020 In Hand Newsletter
Tid Bits: Use of a Bicycle Spoke in a Swing Traction Splint
Use of a traction splint for managing PIPJ intraarticular fractures is a valuable method to maintain joint space and ROM of the PIPJ. There are various splint designs that have been used to accomplish traction, each with their own pros and cons...
read more (members only)
*This is a short snippet from the CSHT In Hand newsletter that is published online quarterly for CSHT members. If you would like to access the full newsletters please consider becoming a member of CSHT. All newsletters are available in the member's only section.
---

Featured Product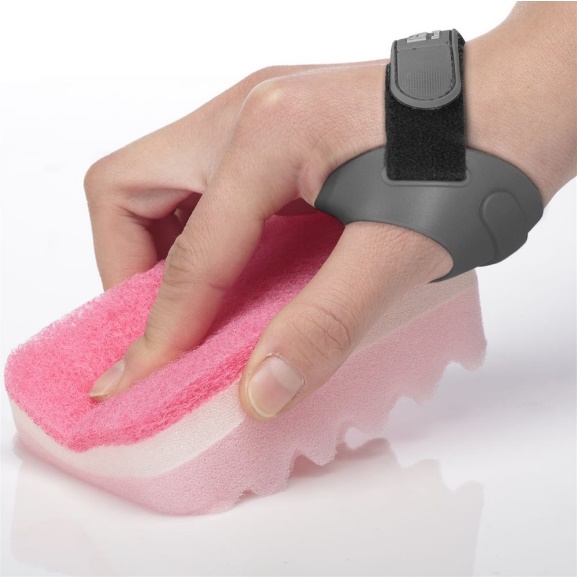 CMCcare Thumb Brace
from 'Professional Orthopedic Products'
Designed for optimum support of thumb saddle joint. Positions metacarpal of thumb in stable, functional position with good gripper function. Anatomical design features rounded edges, simple locking system, integrated shapeable aluminum core and additional Velcro strap.