What is CSHT?
We are a group of occupational and physical therapists with a special interest in the rehabilitation of the upper extremity.
We are dedicated to the enhancement of upper extremity rehabilitation within Canada through the promotion of quality of care, education and information sharing.
---
CSHT Annual Conference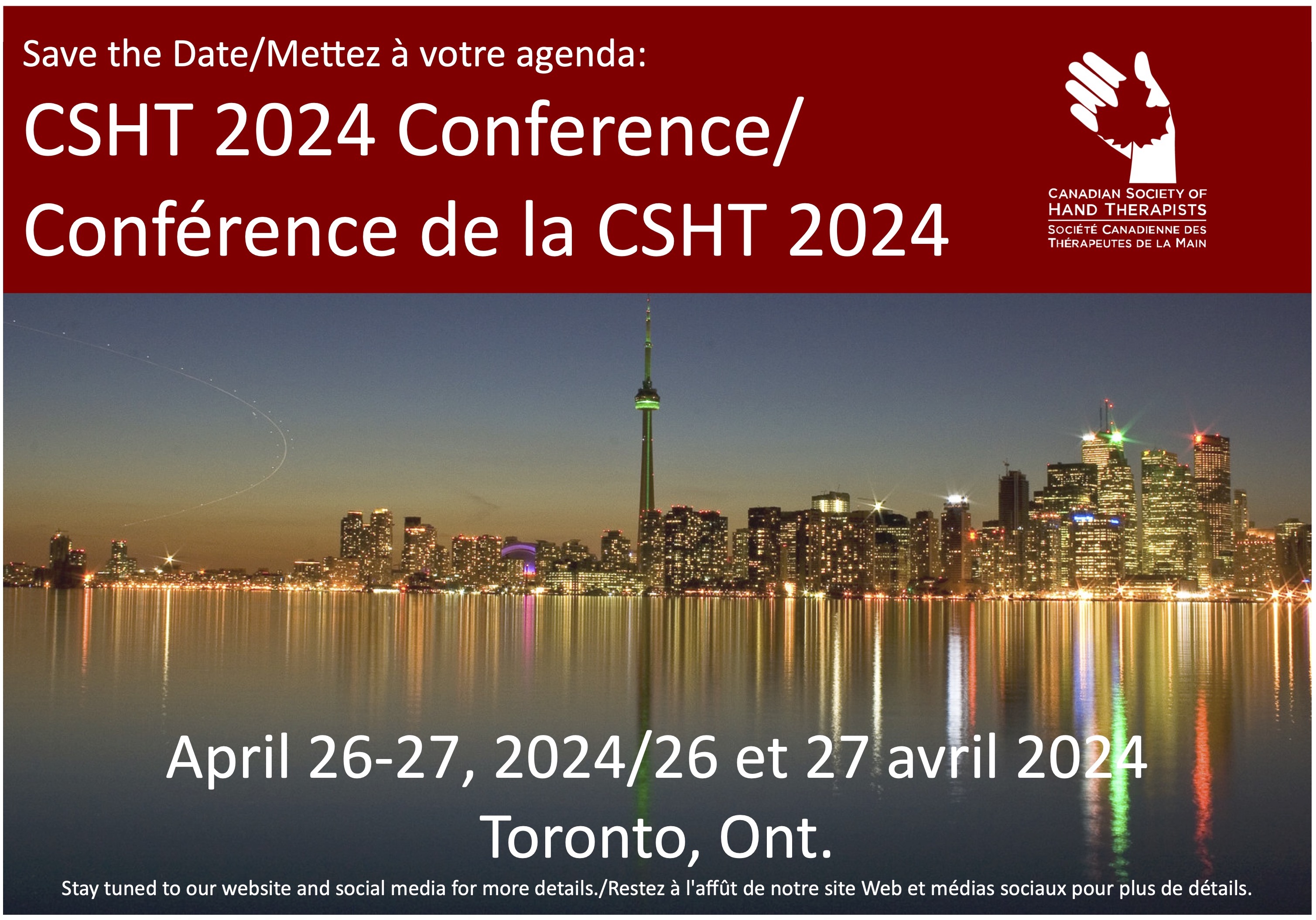 ---
Recruitment for Research
Invitation to participate in interview on Sex and Gender in recovery after a distal radius fracture
Hand therapists are being asked to participate in a study that aims to better understand the role of sex and gender in the treatment and recovery of people after a distal radius fracture.
The interview will last about 30-40 minutes.

If you are a hand therapist and are interested, please email the lead student investigator, Sheena Phillip, at sphilip6@uwo.ca
---
Newsletter Sneak Peek
Summer 2023 In Hand Newsletter
Serpentine Splint
The serpentine splint is a novel orthosis that may be helpful in reducing an increased ulnocarpal sag, commonly found in cases of midcarpal instability or TFCC injuries with ulnocarpal (UT-UL-UC) ligament injuries & a positive relocation test (Prosser 1995).

It can help reduce intra-carpal supination and improve ulnocarpal stability, similarly to a prefabricated ComfortCool Ulnar Booster splint or a classic pisiform boost orthosis.

Read More (members only)
*This is a short snippet from the CSHT In Hand newsletter that is published online quarterly for CSHT members. If you would like to access the full newsletters please consider becoming a member of CSHT. All newsletters are available in the member's only section.
---