What is CSHT?
We are a group of occupational and physical therapists with a special interest in the rehabilitation of the upper extremity.
We are dedicated to the enhancement of upper extremity rehabilitation within Canada through the promotion of quality of care, education and information sharing.
---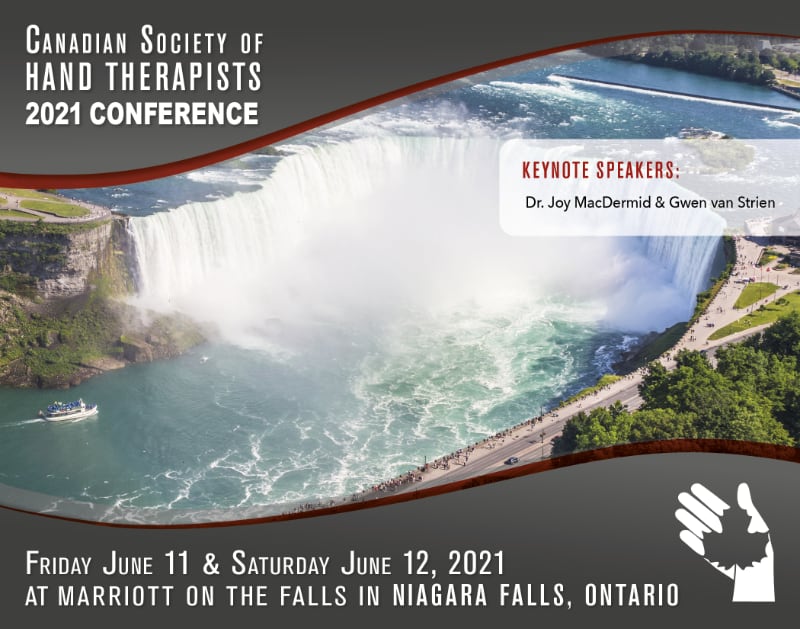 Save the Date! 2021 CSHT Conference.
June 11-12, 2021 in Niagara Falls
---
IMPORTANT UPDATE REGARDING CSHT MEMBERSHIP FEE INCREASE ON JUNE 1, 2018
At the CSHT Annual General Meeting on April 27, 2018, CSHT members voted to increase Canadian membership fees from $50 to $75. International membership has increased to $85.
This fee increase is to cover CSHT operating costs and the Journal of Hand Therapy.
As of June 1, 2018 this fee increase will take effect for both automatic renewal and one-time renewal options.
If you have any questions, please contact Susan Hannah at vicepresident@csht.org.
---
Newsletter Sneak Peek
Spring 2020 In Hand Newsletter
Tid Bits: Use of a Bicycle Spoke in a Swing Traction Splint
Use of a traction splint for managing PIPJ intraarticular fractures is a valuable method to maintain joint space and ROM of the PIPJ. There are various splint designs that have been used to accomplish traction, each with their own pros and cons...
read more (members only)
*This is a short snippet from the CSHT In Hand newsletter that is published online quarterly for CSHT members. If you would like to access the full newsletters please consider becoming a member of CSHT. All newsletters are available in the member's only section.
---

Featured Product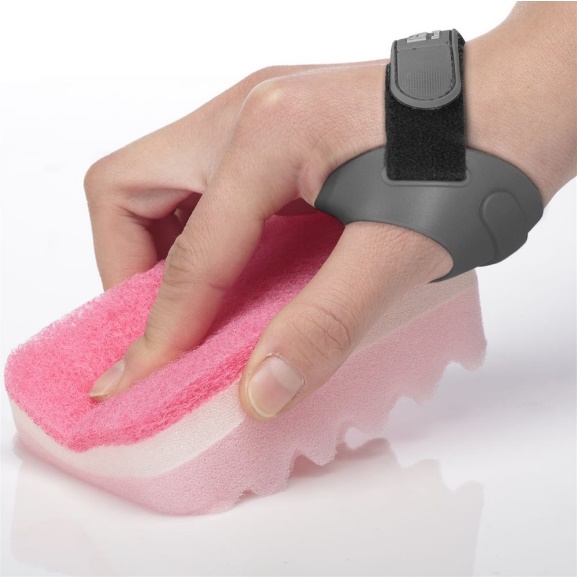 CMCcare Thumb Brace
from 'Professional Orthopedic Products'
Designed for optimum support of thumb saddle joint. Positions metacarpal of thumb in stable, functional position with good gripper function. Anatomical design features rounded edges, simple locking system, integrated shapeable aluminum core and additional Velcro strap.