Member login
Conference Early Bird Deadline Extended

The Canadian Society of Hand Therapists have extended the Early Bird Deadline to register for the Annual Conference!

Conference Accommodations Update

There are no longer rooms at the conference rate available at Delta Halifax, but there are rooms available at a higher cost. Or you can reserve a room at the Delta Barrington for the conference rate. The Delta Barrington is connected to the Delta Halifax by a indoor pedway.

CSHT Mission Statement Change

Members of CSHT: There has been a change to the CSHT Mission Statement. You can find a letter from the executive in the Member's Only section explaining the reason for the change.

Thank you

CSHT 2014 Conference Presenter Bios

Check out the biographies of the speakers presenting at the 7th Annual CSHT conference this spring!

View the bios now.

Registration Open!

7th Annual Canadian Society of Hand Therapists Conference
- Pearls in Hand Rehabilitation

May 2–3, 2014 at the Delta Halifax Hotel in Halifax, Nova Scotia

Register Now (Members, login first to receive a discounted rate!)

CSHT 2014 Conference Brochure

CSHT 2014 Conference Brochure is now available for viewing. Online registration for the conference open!

View the brochure now.

CSHT 2014 Conference Call For Papers

CSHT conference committee is now taking submissions for paper and poster presentations for the CSHT conference in Halifax, NS, May 2-3 2014.

View now.

January 2014 In Hand Newsletter

Check out the January 2014 In Hand newsletter, now available in the Members section.

Login is required. Once logged in, select 'Newsletters' from the Member menu on the left.

Already logged in? Go there now.
About us
CSHT Executive Committee
The executive committee of CSHT is a voluntary group of 6 members as listed above. The committee is based regionally and changes location every 3 years. The executive meets approximately once per month (or as needed) to review ongoing society issues and prepare for newsletter publications (three times per year). We are open to your comments and feedback and look forward to further developing and strengthening of CSHT. The term of the current executive runs from 2011-2014.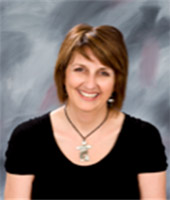 Karen Landry: President
Karen Landry, CHT, is a graduate of Dalhousie University (BScOT'85 and MSc - Rehabilitation Research'10) and a licensed Occupational Therapist in Nova Scotia. She and her husband Mike have a private practice, Empower Physical Rehabilitation, where Karen offers hand and upper extremity rehabilitation. Karen is also a faculty member at the Dalhousie University School of Occupational Therapy, and a frequent guest lecturer in the School of Physiotherapy. Life-long learning is Karen's philosophy, whether it is for her clinical practice, her role as an educator, or, in raising her two teenaged children, Mallory, 16, and Daniel, 15! She is excited to take on the role of CSHT President and invites regular feedback and active participation from the membership.
Heather Griffiths: Vice President
Heather graduated with a Master of Science in Occupational Therapy from the University of Western Ontario in 2000. She has held a variety of inpatient and outpatient occupational therapy positions in Saskatchewan, New Brunswick and Nova Scotia before finally settling in Moncton, NB. She has worked full-time in Outpatient Hand Therapy at The Moncton Hospital since 2005 and achieved the Certified Hand Therapist designation in May 2010. Heather is a busy mother of 3 young children, is an avid runner and enjoys golfing and watching basketball in her free time.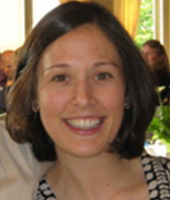 Amanda Higgins: Secretary
For the past 8 years, Amanda Higgins has been working in the area of hand rehabilitation with the plastic surgery department at the Saint John Regional Hospital in Saint John, New Brunswick. Amanda attended Mount Allison University and graduated with a Bachelor of Science in Chemistry in 1999. She graduated with a Bachelor of Science in Occupational Therapy from Dalhousie University in 2002. Her top favourite five diagnoses to work with are: flexor tendon repairs, boutonnière deformities, saggital band tears, mallet deformities, and de Quervain's tenosynovitis. Amanda enjoys spending time with her husband Shayne and their 19 month old daughter Ellie. On her own time, she participates in yoga, ballet dancing, and musical theatre.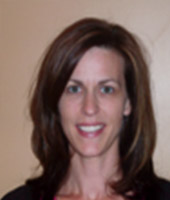 Sue Kean: Treasurer
Susan (Sue) Kean graduated with a Bachelor of Physiotherapy degree from Dalhousie University in 1992. She has been working in the area of hand rehabilitation at the Saint John Regional Hospital since 1994 and became a certified hand therapist in 2002. Her top five diagnoses to treat include hand fractures, wrist injuries, nerve compressions, volar plate injuries and thumb CMC joint arthritis. In her spare time, Sue enjoys spending time with her husband Bill and their 2 children Sara and Gregory, running and practicing yoga.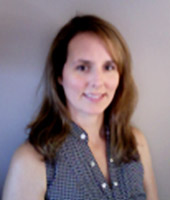 Kelly Ross: Newsletter Editor
Kelly graduated from MacMaster University in 1996, with a Bachelor of Health Science in Occupational Therapy. She has held various positions in both Southern Ontario and Nova Scotia, including burns, plastics, orthopedics, and school care. She developed an interested in hand therapy while working in Oakville, Ontario in 2000 where she assisted in developing a sub-acute hand program. She moved back home to Nova Scotia with her family in 2004 and currently works in Kentville at Valley Regional Hospital where she specializes in hand therapy and chronic pain. She enjoys spending time with her husband and two boys, and feels very lucky to be able to live and work in the beautiful Annapolis Valley.
Marie Eason Klatt: CSHT Delegate for IFSHT
Marie Eason Klatt graduated from the University of Toronto with a B.Sc. (O.T.) in 1983 and holds a current registration to practice in the Province of Ontario as an Occupational Therapist. She has been a Certified Hand Therapist since 1998. Marie served as a Council Member with the College of Occupational Therapists of Ontario from 2004 to 2010. Currently she holds a status appointment with the Department of Occupational Science and Occupational Therapy at the University of Toronto as a lecturer. In addition to her work in private practice, Marie is employed at St. Joseph's Health Centre, (Toronto), as the Advanced Practice Clinician – Hand Therapy and the Professional Practice Leader in Occupational Therapy. Marie has presented both nationally and internationally at peer reviewed conferences in the areas of hand and upper limb rehabilitation, and, health practitioner education. Her clinical practice primarily focuses on the rehabilitation of individuals of all ages who have functional impairments of the hand and upper limb. Marie recently graduated with a Masters of Science in Community Health in the Faculty of Medicine at the University of Toronto focusing on health practitioner education.
CSHT Regional Representatives
The CSHT regional representatives are the extension of the CSHT executive across the country. The executive communicates with them regarding updates on courses, jobs and interesting happenings in their region. They are also contacted for submissions to the newsletter to highlight their centre or give insight to hand therapy across the country. View the regional representative duties.
You can contact them as listed below: